Yuno Hinamori
(Member)
Age

19, Female

Relationship

?

Home Town

Rheinland-Pfalz

Rank

-

Cookie Box

0

Registered

24. Aug 2016
Description
Oh hallo, hast du dich etwa auf mein Profil verirrt? Herzlich willkommen
Ach stimmt ja, ich habe mich noch nicht vorgestellt. Ich bin Yuno Hinamori, weiblich und ein großer Anime und Manga Fan, es freut mich deine Bekanntschaft zu machen User/Userin.
Infos über mich
Meistens bin ich süß, in etwa so:
So bin ich aber nur zu Leuten, die mich nicht kennen, wer mich besser kennt, weiß, dass ich 2 Seiten habe
Meine wahre Seite, die zeige ich nicht jedem, nur meinen engsten und richtigen Freunden, denn ihr müsst wissen, manchmal da bin ich auch so:
Und Fremde reagieren dann so: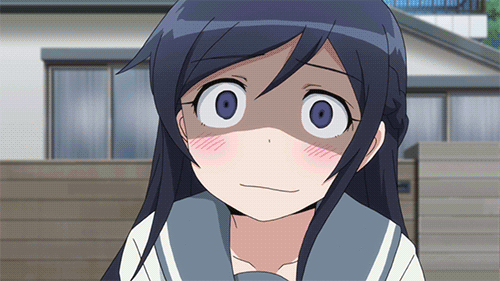 Denn ich bin eigentlich ganz schüchtern und harmlos müsst ihr wissen. Und es ist ja nicht so als ob ich mir des öfteren vorstelle, wie ich jemanden beseitige, nein, nein, nein, ich doch nicht.
Wenn ihr wollt, dann könnt ihr mir ja eine Freundschaftsanfrage schicken und wir schreiben zusammen mal etwas, es freut mich eure Bekanntschaften zu machen, nur nicht schüchtern sein, traut euch ruhig, ich beiße nur manchmal
Bis dahin bye, bye
Meine Lieblingscharaktere
Yuno Gasai (Mirai Nikki):
Sie ist verrückt war aber mein erster richtiger Lieblingscharakter und das wird sie auch für immer bleiben und geben wir es mal zu, wer hätte nicht gerne eine so coole Freundin wie Yuno?
Sie sieht aus, als könnte sie keiner Fliege was zuleide tun, aber unterschätzt sie lieber nicht.
Sie ist auch in einigen Dingen mein Vorbild, wegen ihr mag ich es auch, eine andere Seite in mir drin zu haben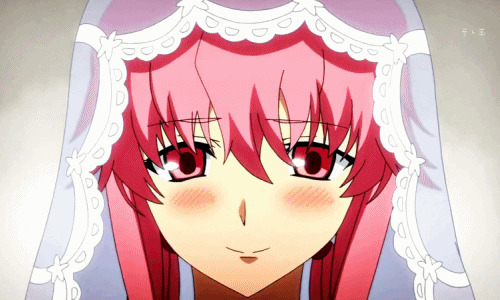 Akashi Seijuro (Kuroko no Basket):
Es war Liebe auf den ersten Blick, und seine Art, einfach alles an ihm fasziniert mich und die Scherenszene mit Kagami war geil. Ich würde mich sehr gut mit ihm verstehen und ja, er ist einfach mega süß. Seine Vergangenheit ist auch sehr traurig, er musste so sehr unter seinem strengen Vater leiden, nachdem seine Mutter gestorben ist.
Hier besagte Scherenszene
Shogo Makishima (Psycho-Pass):
Er ist so cool, seine Handlungsweise kann ich so gut nachvollziehen, ich fand das Ende total unfair aber trotzdem ist und bleibt er mega hot, süß und einer meiner Lieblingscharaktere. Übrigens, solltet ihr ihn nicht unterschätzen, nur weil er nicht gerade muskulös wirkt, er hat Köpfchen und ist sehr stark. Außerdem trägt er einen großen Teil dazu bei, warum Akane so geworden ist, wie sie ist und das System anzweifelt. Wir würden ein gutes Pärchen abgeben, weil wir uns sehr gut verstehen würden.
So episch, wie er die 3 Typen verprügelt und den einen dann mit nem gekonnten Schlag mit dem Baseballschläger in den Rachen tötet, hach, so schön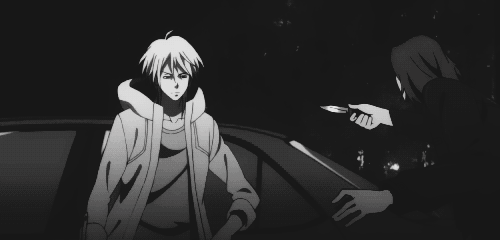 Und wie er Yuki tötet, mit diesem Blick, so schön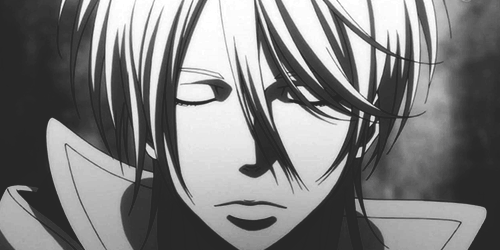 Karma Akabane (Assassination Classroom):
Ich mag Karma, weil er so verrückt aber auch cool ist, er macht Blödsinn, geht dabei aber geschickt vor, er ist frech, steht aber zu seinen Taten und wenn er Leute verschlägt ist er ja mal total süß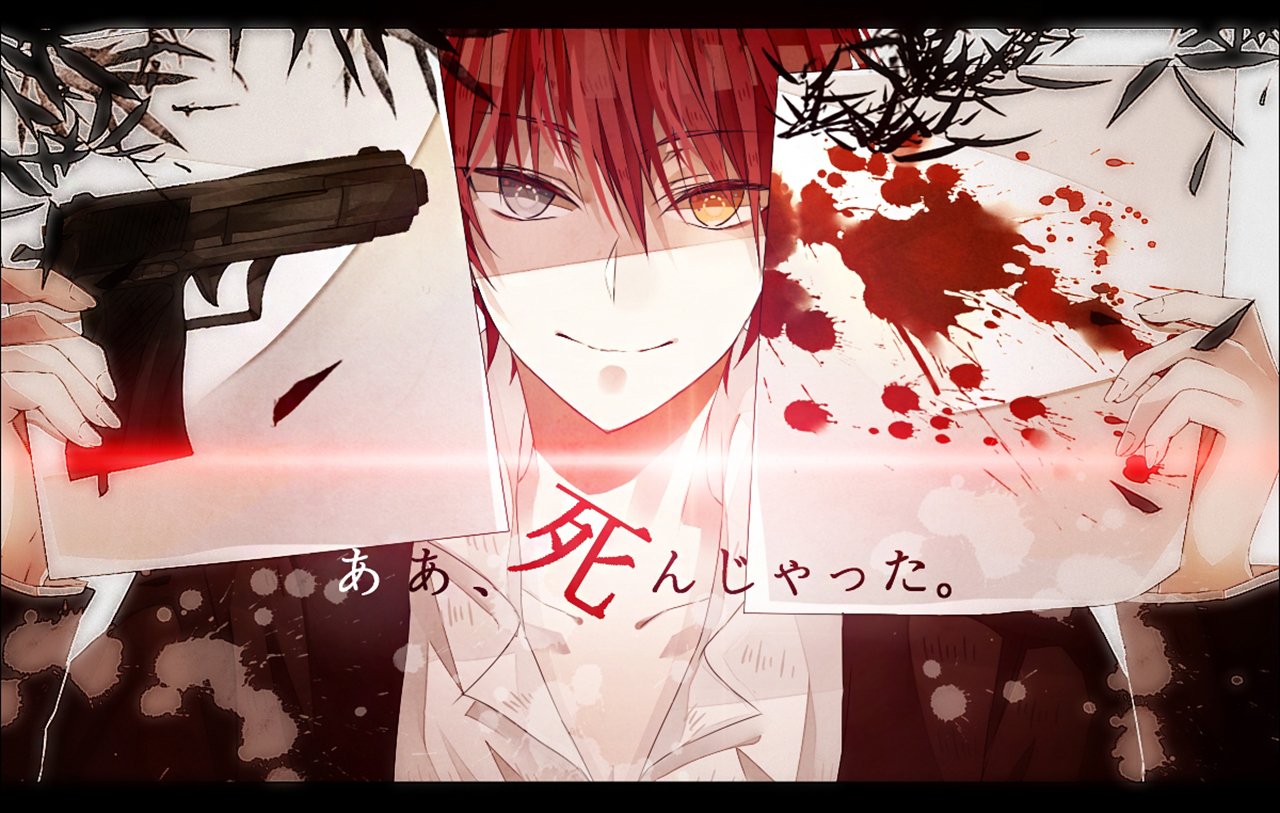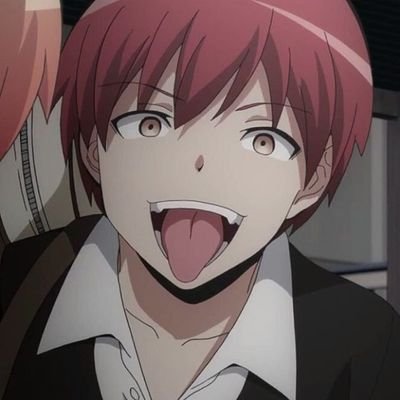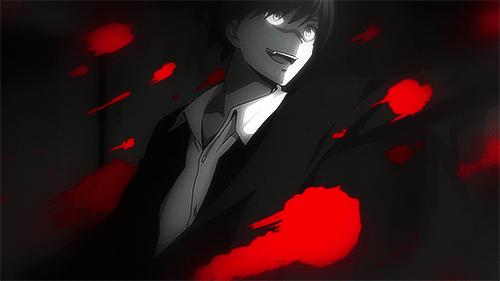 Anna Kushina (K-Project)
Anna ist einfach nur mega süß, sie hat eine sehr nützliche Fähigkeit für den roten Clan und wird ja auch die nächste rote Königin, ihre Vergangenheit ist traurig und in Mikoto hat sie so etwas wie einen Ersatzvater gefunden.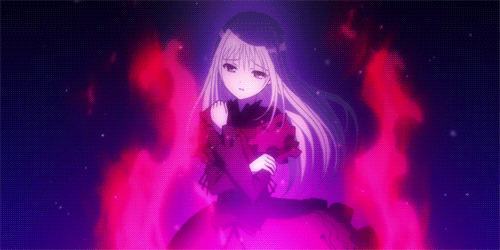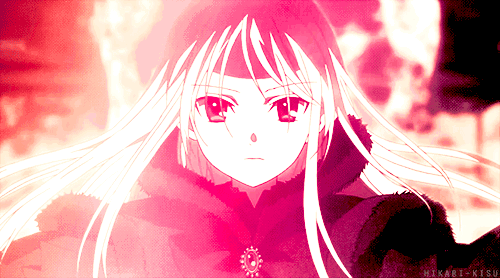 Amu Hinamori (Shugo Chara)
Ich mag Amu, weil ich mich so gut mit ihr identifizieren kann, wir haben den gleichen Charakter aber an ihrer Stelle würde ich statt den Milchbubi Tadase, den coolen Ikuto nehmen, in meiner Version entscheidet sie sich für Ikuto
Bestes Pärchen
My latest merchandise additions
No entries have been added yet or these are not publicly visible.
Recently Rated: Movies
No entries have been added yet or these are not publicly visible.